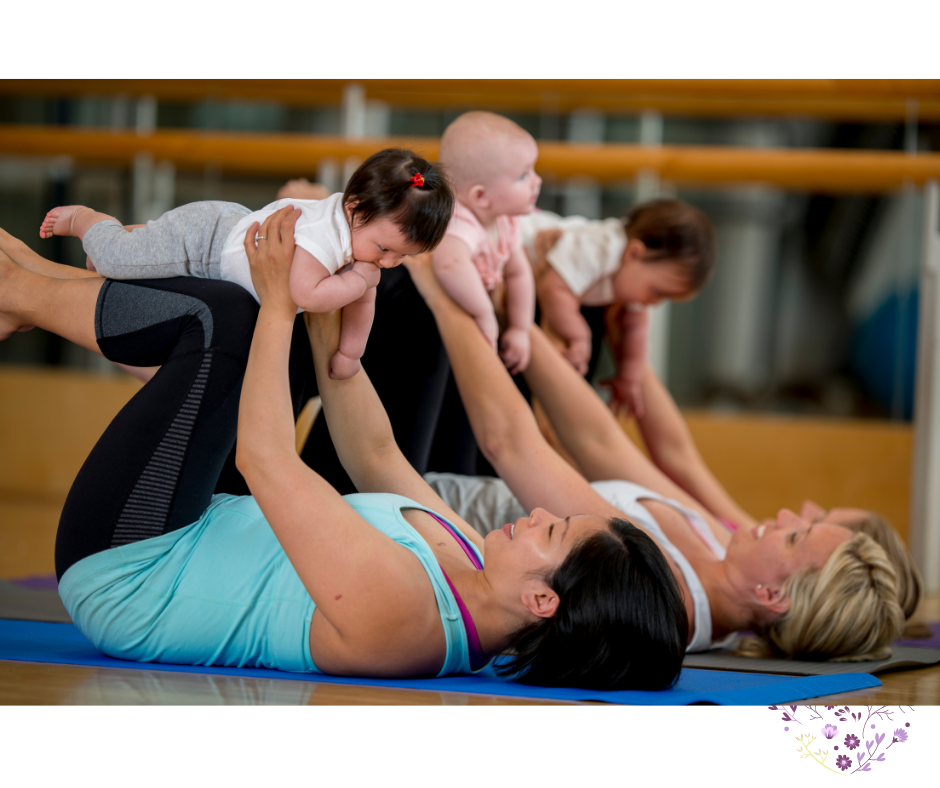 Baby Yoga
Time to relax, strengthen your muscles and have fun with your baby.
Our Baby Yoga Classes
You can attend following your post-natal check (usually 6-8 weeks), and is beginner friendly and fun!
The aim of the classes is to regain your core stability, strengthen your pelvic floor and gently stretch. The classes also include singing, tummy time and gentle play for your little one.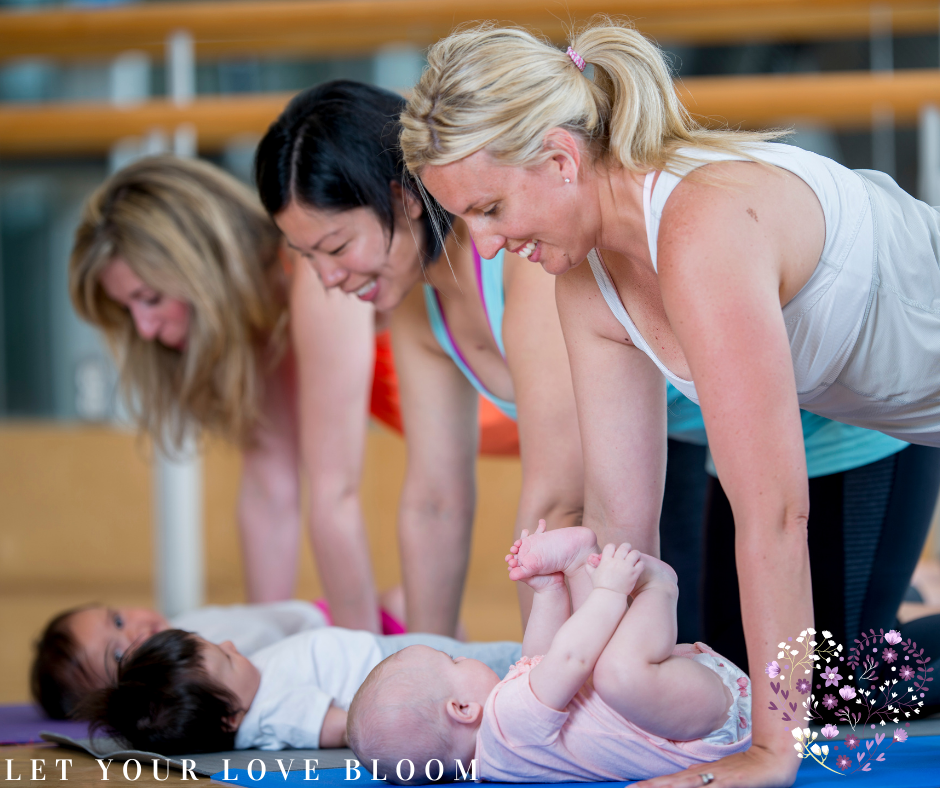 Baby Yoga is a gentle way to calm the mind and strengthen the body whilst enjoying time with your baby.
Each week we will practise a variety of breathing and relaxation exercises alongside gentle movements to build up core strength, emotional well-being and overall fitness after birth.
It is a great way to ease yourself back into exercise as the moves are designed for you and your baby to do together so you can bond while getting fitter.
Classes are available to be booked weekly or discounted with a 4-weekly pass.
Suitable following your post-natal check (around 6-8 weeks) and until your baby is fully mobile!
Our Locations
Our Baby Yoga Classes are available:
Monday morning at Coven Memorial Hall from 10.00am (Temporarily suspended)
Tuesday afternoon at Cannock Children's Centre from 1.30pm
Classes can be booked either as a 4-week pass discounted to £27 or as a weekly class which for £8
We accept Free Passes for Baby Yoga at Cannock Children's Centre, please contact me prior to booking your place.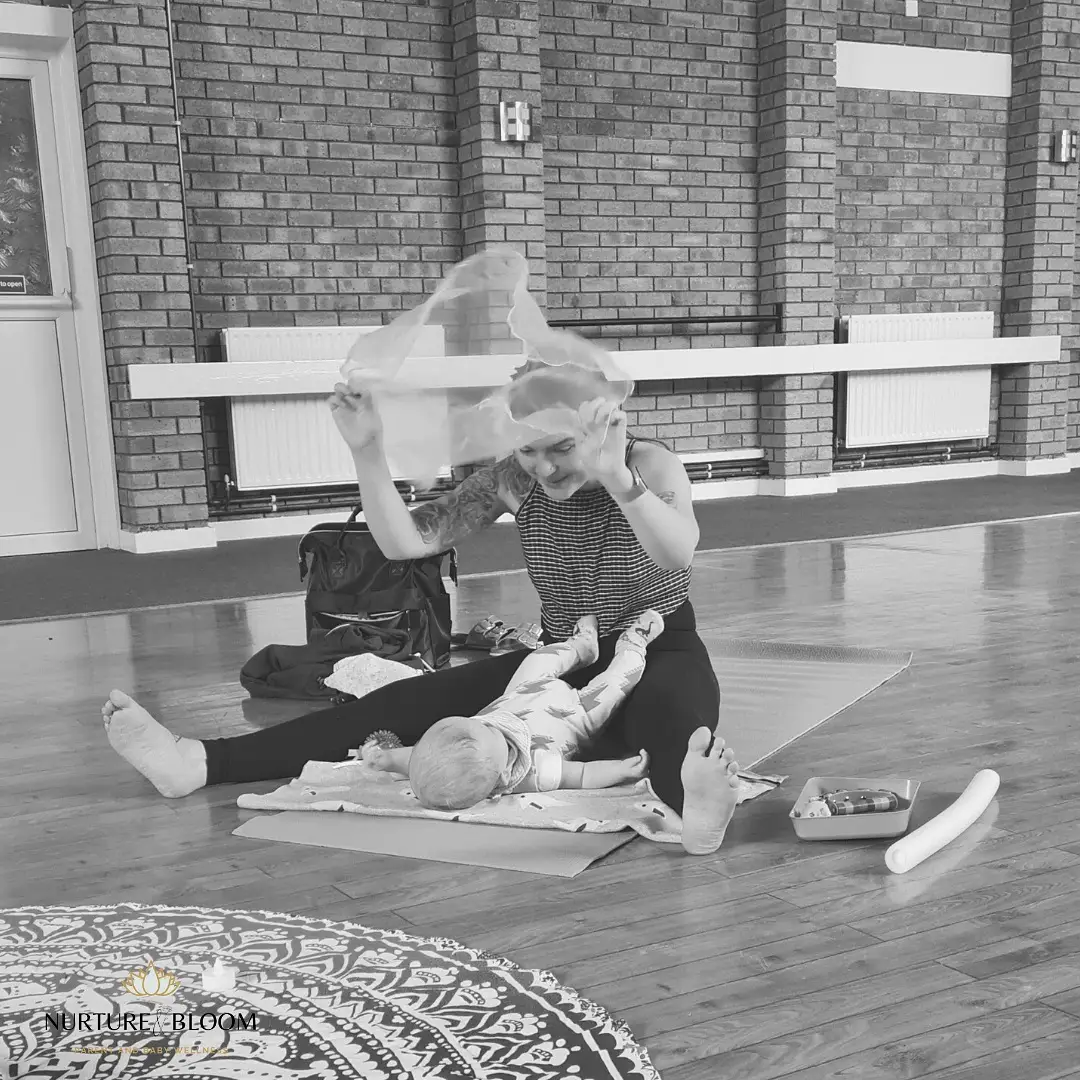 © 2021 Nurture & Bloom Ltd Company Number: 13315579